Two recent things about The Mentalist and spoilers.

The 6×15 sneak peek
Isn't it interesting how the next episode not only has Rigsby outright saying that he and Grace always thought Jane and Lisbon would get together some day, but in the same scene it is also referenced to two important Jisbon moments?
They talk about this one I could easily call one of Lisbon's/Jisbon's happiest of the whole show (plus, come on, it's not a hamster, it's a pony):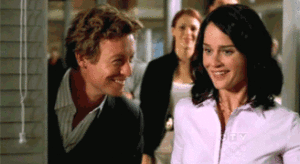 And then Jane mentions "a price above rubies" (though he means Grace here, if I get this right, the sound of the vid is not so good), which is incidentally also an episode – the one in which Jane crowned Lisbon (because we all know she is his queen, in one way or another):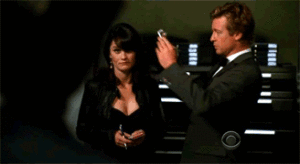 Is it just me or are they trying to tell us something?
About the season finale title
It's interesting how the very first post-Red John episode has "blue" in the title and gave us some very sweet and also important Jisbon scenes – the letter(s), the hug, the "I missed you" – and the color, contrary to some others, was not once repeated in the titles… until now, where we learn that the finale is called "Blue Bird". Which is also sort of connected, since heaven can be interpreted as sky, and birds and sky belong together.
Tags:
Jane/Lisbon
,
Patrick Jane
,
Teresa Lisbon
,
The Mentalist